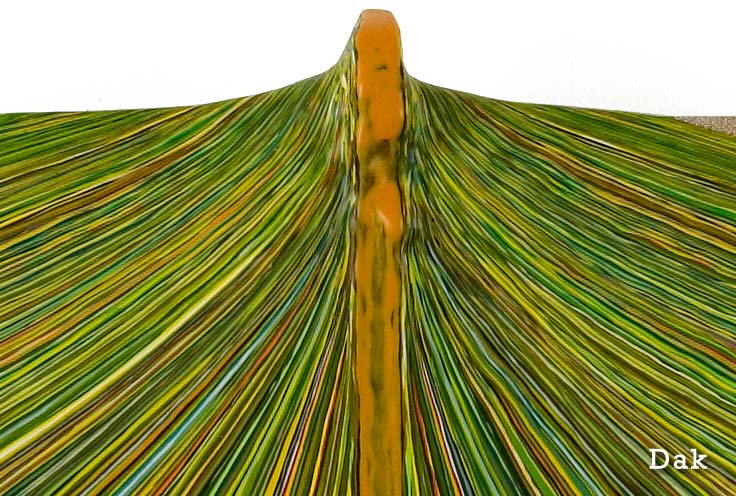 Last week, on sunday march 7th 2010, I visited the Open Day of the
Concordia
building in Utrecht, Netherlands. There I stumbled onto the atelier of a realy inspiring painter:
Bas Lobik
. He makes paintings that need sometimes more than a year to complete. He likes to work day in day out in his Studio. Long days. Patiently, slowly working out the paintings. He likes the manual labour. He doesn't want to use machinery to automate parts of the execution. It's not only about a good concept but also about the love for the execution. There is value in manually repeating a straightforward task again and again.
He sometimes refers to himself as 'echtenaar' ('realist') instead of 'kunstenaar' ('artificialist'). He wants to stay away from the illusionairy capabilities of art. It is what it is. He uses the physical charateristics of the paint to an extreme.